Mark Wild also tells MPs he was "surprised by the lack of completion" at the stations when he took top job
Crossrail's chief executive Mark Wild has admitted the scheme's cost overruns and serious delays have meant some will see it as a "failure" rather than an exceptional feat of engineering.
Wild, who took on the top job in November 2018, said he agreed with findings from a National Audit Office report that highlighted significant problems in the way the £17.6bn project had been managed.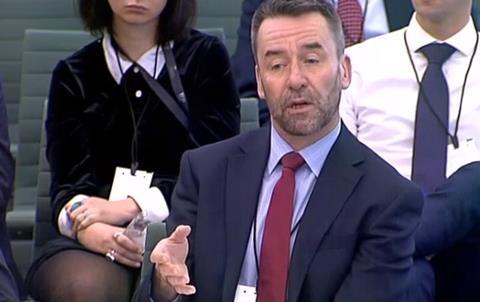 Addressing the MPs on the Public Accounts Committee earlier this week he said: "I'll give you my personal view which is more aligned to the NAO that actually this is a failure and we must learn from it.
"When I look back at it, not with 20:20 hindsight, just with the reality I now face, Crossrail actually had exceptional system engineering, and it did have a system of monitoring and it did have a detailed plan.
"But all of the dials weren't telling us of the latent risk. I completely agree with [NAO auditor general] Amyas [Morse] that the costs that have come out were there anyway and the real issue on Crossrail to me, was that in 2017, the system integration authority did not have the appropriate skills, measurement and methodology."
Wild said this issue was not a criticism of any individual but an organisational failing.
He said: "I think the Crossrail team were exceptional but it was just a gap. I agree the project should have spotted it. It's a systemic issue, there's no one person to blame."
As part of the same evidence session, Wild admitted he had been taken aback by the amount of work still left to do on the stations when he became chief executive last year.
He said: "I have been surprised by the lack of completion and the supply chain, particularly their programmes, have proven there is more work to do than we anticipated."
Wild echoed the claims made by one of his predecessors Andrew Wolstenholme, who said the board was given timescales that were "materially inaccurate and wrong".
Wild told the MPs: "I think there was a real issue, a failing, that the project clearly did not have enough granularity and clarity of information coming from the supply chain.
"The supply chain clearly should have been bringing their plans up and they should have been reported through the programme director to the board."