Plan designed to recover time lost
Crossrail has been forced to review its programme to try and cope with the fallout of the coronavirus pandemic.
In a letter to the new chair of the London Assembly transport committee Alison Moore, Crossrail chief executive Mark Wild revealed details of the measures introduced to try and minimise the impact of covid-19.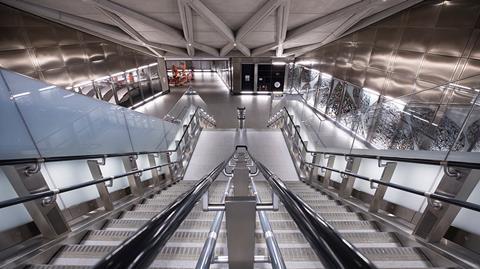 Wild said: "We are reviewing and re-structuring works that are essential to opening the railway and to ensure we complete the Elizabeth line in the most effective and efficient way.
"A plan has been developed to optimise works and recover the time lost to enable entry into trial running safely, reliably, and at the earliest opportunity."
Non-essential physical works at all Crossrail sites were temporarily paused on 24 March – the day after the lockdown was introduced – because of the coronavirus pandemic but has since restarted.
> Bond Street station to be ready for trial running of trains next month
> Crossrail will help commuters meet social distancing protocols, says chair
Wild said: "Assurance, validation and verification inspection work resumed under the title of 'niche works' on 20 April, these activities have principally been those that unlock assurance activity opportunities that can be undertaken remotely.
"In line with the latest government guidance, physical works on sites have now resumed."
He said all Crossrail sites continue to observe social distancing protocols with the numbers of people at each location strictly limited at all times and workers are being asked to avoid using public transport where possible.
Wild also confirmed that Network Rail had restarted the station enhancement work on the east and west ends of the route.
He said the organisation had put mitigation measures and additional welfare in place to ensure compliance with covid-19 guidelines.