Railway had been planning for entire east-west route to open one year after key central section
Crossrail has come up with a plan to get the full route open six months earlier than planned, Transport for London has revealed.
Papers prepared for tomorrow's meeting of the TfL board say the railway is no longer planning to introduce the branches east of Liverpool Street and west of Paddington at six month intervals, instead bringing them into service at the same time which is now set to be the end of next year.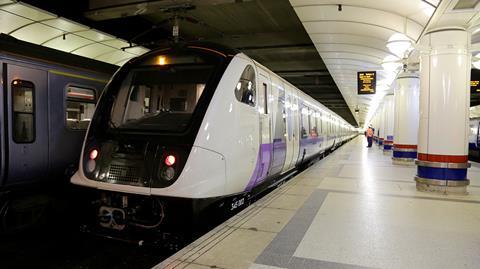 The papers, which were prepared by Crossrail boss Mark Wild, said there were a number of benefits of changing the opening plan.
They added: "The approach would de-risk the final timetable while also bringing forward most of the customer and income benefits of earlier end-to-end running."
> Mark Wild interview: why Crossrail will be worth the wait
The plan has already been given the green light by TfL's Elizabeth Line Committee, while approval for the change is also in the process of being sought from the scheme's joint funder, the Department for Transport.
The push to get the line operating in full as early as possible is likely in part due to TfL's precarious financial position with a £500m gap remaining for the remainder of the financial year beyond the 11 December end date of its existing funding agreement with government.
The central section of the Crossrail route, which runs from Paddington to Liverpool Street, is still missing £120m, according to a recent report from the National Audit Office. It is due to open in the first six months of next year.