Tony Meggs says line will be vital in effort to support social distancing on rest of Tube network
Crossrail will become increasingly important in allowing people to socially distance on other parts of the London transport network, according to the project's chair Tony Meggs.
Speaking as part of an infrastructure webinar run by consultant Mutual Value, Meggs said the covid-19 pandemic had changed the project's purpose from one of just increasing capacity on the network.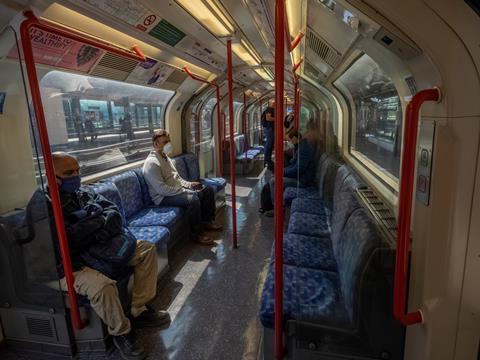 He added: "We have another mission now, to create more space, physical space for those who are trying to maintain some sort of social distancing. We need this next week, not next year.
"It is causing a lot of creative thinking about how we can do things more quickly. I don't want to overstep as it's still a very complicated thing, but what covid has done is make us think differently. It's made us think about how creative we can be."
He also said that the new working conditions had caused changes in the way the organisation operated.
Meggs said: "What I have seen from within Crossrail is a huge amount [of] more collaborative behaviour.
"This remote working has produced a level of intimacy, friendship and collaboration."
> Three more Crossrail stations ready for trial running
> Crossrail hands over first central London station despite covid-19 lockdown
He added that the covid-19 pandemic would change the way major infrastructure projects are run and organised. "I believe we will have to find different ways of finding the value of a project – less to do with the straight-forward cost-benefit ratios.
"We have shown that we don't understand risk very well and the future is uncertain."
Crossrail is due to open next summer and is expected to increase capacity on the London Tube network by 10%.
The project has managed to hand over its first London station, Custom House, during lockdown while three more have been cleared to allow trial running of trains.