A 5,000-home scheme in Breckland, Norfolk, has been given the go-ahead by planners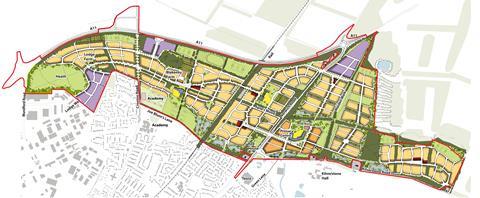 The Thetford scheme, developed by a partnership between The Crown Estate, the Kilverstone Estate and East Anglian developers Pigeon, were given the greenlight by Breckland District Council's Planning Committee last week.
The development is planned for a 285-hectare site located between the northern edge of Thetford town and the A11.
As well as 5,000 homes the scheme includes 19.5 hectares of employment space and three primary schools.
Steve Melligan, strategic land manager at the The Crown Estate said: 'We are delighted that the Council has supported our planning application.
"The plans present an exciting opportunity that will bring new homes, jobs and an array of new community facilities to Thetford."