Dozen architects involved in Brick by Brick's second small sites development programme
Sarah Wigglesworth, Denizen Works, Gort Scott and Stitch are among 12 practices that have submitted plans for 24 housing projects to Croydon Council.
They are joined by Mary Duggan, Pitman Tozer, Archio, Ruff Architects, Hayhurst & Co, Threefold and Mae in the project for the council's development company Brick by Brick.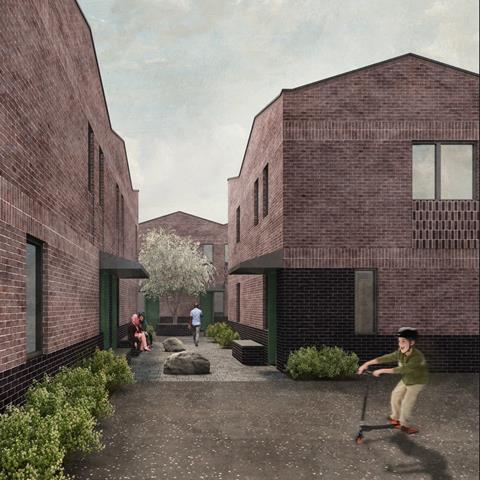 The list is completed by Common Ground Architecture, Brick By Brick's own in-house architecture practice, which has designed six of the projects, comprising 181 homes.
The 24 schemes, which will provide a total of 374 homes, are the first to be submitted as part of Brick By Brick's second small sites development programme.
A further six schemes comprising around 310 homes will be submitted "in the near future", bringing the total number of homes to be delivered through this wave of development to nearly 700.
The organisation predicts it will be building 500 homes a year by next year. They will be a mixture of homes for private sale, shared ownership and "affordable" rent, with this batch concentrating on rental properties.
Croydon Council is one of the local authorities that is using video conferencing tools to hold virtual planning committees. A patchwork of different approaches is being taken by local authorities around the country, with some, such as Manchester, using delegated powers.