The Dar-owned consultancy bought Australian firm Crown Project Services for an undisclosed sum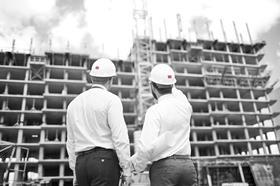 Currie & Brown has acquired Sydney-based project management and property advisory company Crown Project Services.
The London-headquartered firm paid an undisclosed sum for the Australian business, which employs around 25 people from an office in Sydney.
Euan McEwan, Currie & Brown's chief executive, said: "This provides an immediate synergy with our existing operations and strengthens our project management offering.
"It doubles the size of our business in Australia and will allow us to service the growing social and economic infrastructure market on the country's east coast."
Crown Project Services has previously worked with a number of high-profile clients including the Sydney Opera House, the Federal Court of Australia and HSBC.
Currie & Brown, which was bought by Lebanese-giant Dar Group in 2012, has bought three businesses since 2015, including the £9.3m acquisition of the Asia Pacific division of rival Sweett.
At the time McEwan told Building the acquisition would enable the firm to pursue its "strategic target" of securing "international agreements" with multinational corporate clients.
McEwan said: "We were in the US and the Middle East but the bit that was missing for us was the Asia Pacific region. We can now move towards a more global offering."
Currie & Brown has been operating in Australia for 50 years with three offices on the east coast in Brisbane, Sydney and Melbourne.