Delay analysis specialist TQEF enjoys strong first four months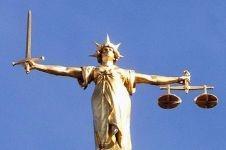 A delay and quantum analysis firm founded by former Davis Langdon directors in October is on course to turn over up to £1m in its first full year of trading.
Time | Quantum Expert Forensics (TQEF) co-founders Christopher Ennis and David Halford told Building they had enjoyed a "strong" first six months of trading. Roughly half of TQEF's work is on overseas jobs.
Ennis and Halford are supported by two associates and they plan to recruit a further two associates by the end of the year.
Halford specialises in time delay analysis, while Ennis specialises in quantum (assessment of damages).
TQEF was one of two firms founded at the time Aecom closed DL's legal support division. The other – Tempus Delay Analysis – was founded by former DL director Ian Robinson and five of his team.
The co-founders said they "didn't want to grow too quickly and lose quality". They said there was a "flight to quality" in the delay / quantum analysis market and "clients are coming to us because we offer a personal service".
The co-founders said conflict of interest checks at Aecom had frequently prevented them from getting involved in jobs because of £5bn-turnover Aecom's vast array of commercial interests, which led ultimately to the need for a mutually-agreed departure, but conflict checks "now take two or three seconds".