Consultant DBK has picked up four residential projects from developer Westrock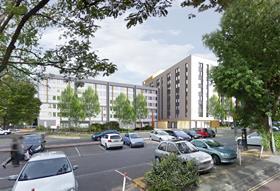 DBK has landed roles on four residential projects worth in excess of £25m for developer Westrock.
The consultant will provide cost management, employer's agent and CDM-C services on each of the schemes, which will convert over 335,000 sq ft of former office accommodation to 500 residential apartments.
The schemes include the £16.5m conversion of Babcock House in Crawley into 185 apartments; the £11m Signal Point project in Swindon into 126 apartments; the £8m refurbishment of Station House in Bracknell into 88 apartments; and the conversion of Gates Way in Stevenage into 90 apartments.
The main contractor for Babcock House is Henry Construction Projects Ltd and completion is programmed for next September. The main contract for Bracknell has been won by Paragon and completion is programmed for next May. The other two projects will start on-site later this autumn.
Steve Kelly, director of DBK, said: "These four projects are illustrative of a market trend to bring much needed residential accommodation to the marketplace.
"Derelict offices often provide structurally sound, centrally located accommodation which is fundamentally fit for purpose. Combine this with the pressure on the residential market, particularly in the south-east, this approach offers a good solution for the reuse of existing stock while providing affordable accommodation."