London Underground to deliver Metropolitan line extension to Watford after funding agreed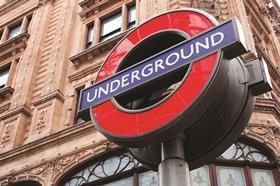 A £284m extension to the Metropolitan line is set to go ahead after a funding deal was agreed which will see London Underground take over delivery of the project.
The plans will see the line extended to two new stations in Watford – Cassiobridge and Watford Vicarage Road – and become connected to the West Coast Mainline via the existing station at Watford Junction.
Several bridges and viaducts will also be built along the route, while the existing Watford metropolitan station will close when the new stations open.
Construction on the project is expected to start in 2016, with TfL expected to go out to tender for a main contractor early next year.
The project was previously known as Croxley Rail Link and was to be delivered by Hertfordshire County Council.
But after it was hit by delays, a full funding agreement has now been reached with the council, the Department for Transport and Transport for London (TfL), which will see London Underground deliver the scheme.
Under the deal, £125m will come from local funding, with the DfT contributing £110m and TfL providing the remaining £49m.
Contractor Taylor Woodrow, part of Vinci Construction, was previously appointed by Hertfordshire council to provide detailed design and enabling works on the project and will continue the work with TfL.
Nick Brown, London Underground's managing director, said: "By 2020 we will have built a 400m viaduct, two completely new stations and numerous new and reconstructed bridges along the route, transforming transport links in Watford.
"With the funding package complete we're now turning all our attention to appointing contractors, finalising designs and beginning construction in 2016."