Historic surveyors' body invites Keltbray boss to join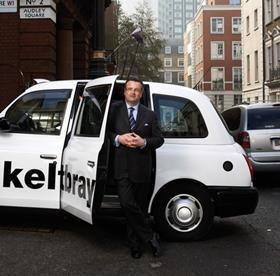 The Royal Institution of Chartered Surveyors has invited the boss of demolition specialist firm Keltbray, Brendan Kerr, to join as a fellow.
Kerr joined Keltbray in 1989 and has been managing director since 2003.
In the last decade he has grown what was a £40m company into a £126m turnover firm, while diversifying the firm into the rail and environmental material management sectors.
Kerr started his career in Northern Ireland, after leaving school to train as a carpenter.
RICS President, Alan Collett, said: "Membership of RICS is normally via approved academic achievement and assessment of professional competence.
"However, from time to time, we identify people, like Brendan, who because of their considerable knowledge and experience in the sphere of land, property or construction, are eminently suitable for membership."
Kerr said: "As someone who left school at 15 without qualifications, and then was lucky enough to secure an apprenticeship and work myself up, I am honoured to have received this prestigious invitation, which I am of course delighted to accept."