Exclusive: Three contractors in the running for Derwent's redevelopment of the Saatchi & Saatchi office building in central London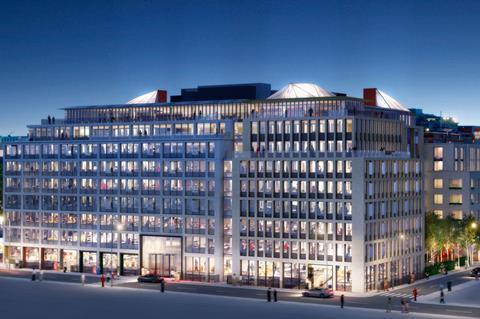 Derwent London has dusted off its £150m redevelopment of the Saatchi & Saatchi office building in central London, with three firms in the running for the job to build the high profile scheme, Building can reveal.
The developer put the £150m Make-designed scheme in Fitzrovia on hold in July 2013, after advertising giant Saatchi & Saatchi, which has occupied the building since 1975, delayed its move away from the property.
But now Derwent London has re-started the procurement of a contractor for the scheme at 80 Charlotte Street & 65 Whitfield Street in Fitzrovia, with three contractors invited to bid: Mace, Brookfield Multiplex and Bam Construction.
They are the same three firms that were originally invited to tender for the scheme in early 2013, when Bam Construction emerged as favourite after being appointed to provide pre-construction advice and develop a Building Information Modelling (BIM) system for the development.
Construction on the project, which will comprise 323,000 sq ft of offices and 14,000 sq ft of private residential units, is now expected to get underway in the first half of 2015, with completion set for the second half of 2017.
Last year Derwent said the move to put the scheme on hold was a consequence of it pre-letting space at its Turnmill and 40 Chancery Lane projects to Saatchi & Saatchi.
But because both Turnmill and 40 Chancery Lane were still under construction and not set to reach completion until the middle of 2014, Saatchi had to occupy 80 Charlotte Street longer than initially planned.
Earlier this year Derwent said it was planning to undertake its largest ever development programme, with the developer committing to £280m to development projects over the next two years.
Derwent London declined to comment.