Further schemes worth £140m to be tendered shortly as focus shifts to new build developments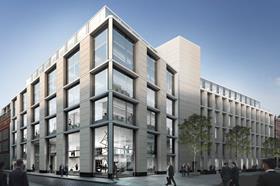 Derwent London has gone to market on two major schemes worth £70m and is close to tendering a further £140m of work as the developer shifts its focus to major new build development projects.
According to two separate sources Derwent has shortlisted Skanska, Balfour Beatty, Mace and Morgan Sindall to build a £44m office scheme on 40-45 Chancery Lane in the City of London.
Building understands the developer has also shortlisted contractors for a £26m office scheme, the Turnmill on Clerkenwell Road, on the outskirts of the City.
The 9,300m2 Chancery Lane scheme, designed by Bennetts Associates, is due to start on site in the second half of this year and is targeted for completion by the end of 2014. It will be one of Derwent's most ambitious new-build schemes to date.
Securing the job would be a particular coup for either Balfour Beatty or Morgan Sindall, both of which have turned their attention to the London office market in the last two years having not previously had a major presence in the market.
Derwent London is best known for ambitious refurbishment jobs such as the AHMM-designed Angel Building in Clerkenwell which was shortlisted for the 2011 Turner prize.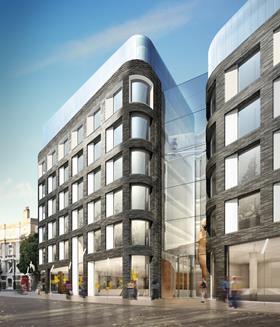 In May Derwent said it had already started preliminary works on site with the 6,500m2 Turnmill scheme, which is due to complete in autumn 2014.
In addition to these schemes, separate industry sources told Building the firm was close, but "not quite there", to putting out tenders for contractors on the £126m 80 Charlotte Street scheme to redevelop the home of advertising agency Saatchi & Saatchi, and the £12m 96-98 Bishops Bridge Road scheme.
One source working on the schemes said: "This is part of a strategy that will see Derwent become a substantially bigger client and move definitively into the market for new build development."