Latest LinkedIn survey puts industry only behind healthcare
Staff working in construction are still more confident than most other UK professions, according to research carried out by LinkedIn.
According to the social media platform's Workforce Confidence Index, those working in the industry trail only healthcare workers in terms of optimism about their personal employment situations – even though a growing number of firms have begun to swing the jobs axe.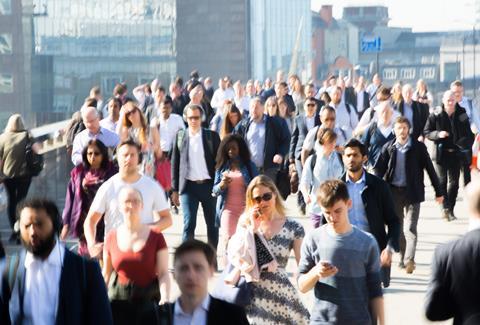 But the optimism is subdued in an industry which saw GDP shrink more than 5% in March alone and construction activity fall at its fastest rate on record in April.
LinkedIn's index gives a score ranging from -100 to 100, with the latest data showing that construction had a score of 22, down from 24 in the previous survey.
The most optimistic employees were those working in healthcare who posted a score of 24.
In the LinkedIn survey, media and communications and recreation and travel, which both posted a score of 4, were at the other end of the spectrum. But this is an improvement on the previous month when both were in negative territory.
The survey was based on a poll of 3,123 professionals in the UK over 27 April to 3 May and 4 to 17 May.
The previous version of the survey ran from early to mid-April.