Interior of five storey building themed around Alice in Wonderland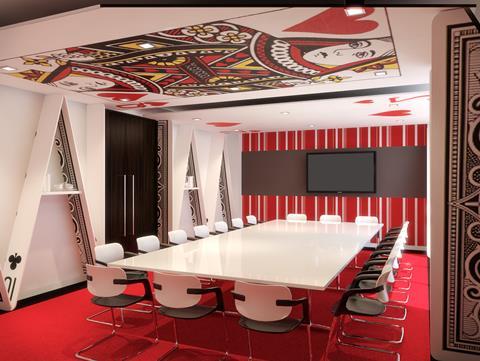 A developer has unveiled a quirky Lewis Carroll-inspired five-storey office building in London's Waterloo area, featuring several rooms themed around Alice in Wonderland.
The office includes meeting rooms inspired by the Queen of Hearts, the Mad Hatter, Tweedledum & Tweedledee, the Cheshire Cat and Alice herself.
The developer is Office Space in Town and the interior designer Peldon Rose, which has also designed offices for Google, Revlon, Tullow Oil and Sega.
The 35,239 sq ft building at 2-6 Boundary Row is 48% pre-let, with a further 20% in negotiation.