Luxury residential developer Amazon Properties says central London market has 'overheated'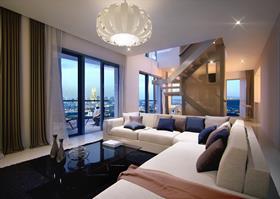 Areas outside of central London including Acton to the west and Greenwich to the east are set to emerge as the new high-end residential markets as the traditional west London markets have now "overheated", according to luxury residential developer Amazon Properties.
Amazon Properties has an £800m high-end residential development pipeline currently wholly focused on central London, including a £200m development in Park Crescent near Regents Park and a £170m joint venture project near Hyde Park.
But Chris Lanitis, director of Amazon Properties, told Building the developer is targeting future development opportunities in Zone Two as the boom in the central London high-end market, particularly in Westminster and Kensington and Chelsea, has "got out of hand".
Lanitis said: "It would be good if [prices and values] would plateau in central London. That would be the most encouraging outcome as it can't go on forever. There needs to be sustainability."
Lanitis said the firm was using "common sense and following transport links like Crossrail" when targeting new development opportunities.
Last month developer Grosvenor said it was reducing its exposure to the London high-end residential market due to concerns it had overheated.
Amazon Properties does its architecture in-house, but contracts out contracting, engineering and surveying services.