Developer buys mixed-use regeneration specialist, adding nine developments to its pipeline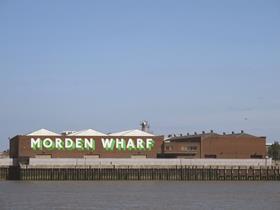 Development Securities (DevSecs) has acquired mixed-use regeneration specialist Cathedral Group, adding nine development projects to its pipeline.
Listed DevSecs has acquired privately-owned Cathedral Group for an initial £20.9m, with additional future considerations this could rise to £27.4m.
Cathedral Group's chief executive Richard Upton and its chairman Barry Bennett join the DevSecs board as executive director and non-executive director respectively.
Two of the nine projects acquired - The Old Vinyl Factory and Morden Wharf - are existing joint venture projects between DevSecs and Cathedral.
A DevSecs spokesperson said the combined firm will "actively pursue further acquisitions in order to expand our existing pipeline of projects" with a "focus on regeneration opportunities, particularly in Greater London and the South East".
The combined firm will conduct a review of the residential elements of all its planned developments to review "delivery options", the spokesperson said, adding: "This may include development for sale or development for private rental within a PRS model."
Michael Mark, DevSecs chief executive, said: "Cathedral share our entrepreneurial and creative spirit and I am confident that the additional capabilities they bring will enable the enlarged group to accelerate its growth and deliver enhanced value to shareholders in the years ahead."
Upton said: "We are confident that the integration with Development Securities will provide a stronger platform as we progress our existing portfolio of developments towards completion, and secure additional projects to further contribute to the growth of the company."
Cathedral Group projects
Seven development projects (4.5 million sq ft):
Telegraph Works in Greenwich
Morden Wharf in Greenwich
The Deptford Project in Deptford
St. Mark's Square in Bromley
The Old Vinyl Factory in Hayes
Circus Street in Brighton
Spirit of Sittingbourne in Kent
Two development opportunities (582,700 sq ft):
The Albany in Deptford
Preston Barracks in Brighton