Supply chain summit comes amid reports that English schools pose 'risk to life'
The Department for Education (DfE) is to hold a summit in Birmingham next month to reshape its future procurement strategy for school building.
The department is asking procurement and education construction delivery leads from relevant organisations to join them at an early market engagement event in Cannon Street on 20 June.
The news follows reports in the Observer last week that England's school estate is in such bad disrepair that many of its buildings constitute a "risk to life".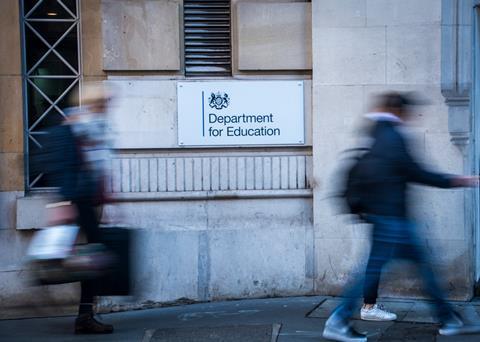 Leaked documents obtained by the newspaper revealed officials at the DfE had written to Downing Street on two occasions in the past two months, urging that the Treasury make extra billions available to increase the number of building projects from 50 a year to more than 300.
Between 20019-10 and 2021-22, capital spending on schools declined 29%, adjusting for inflation.
Currently, the DfE operates two school building frameworks – the Offsite Schools Framework and the Construction Framework, which are due to expire in 2024 and 2025, respectively.
A revised procurement strategy would help bring the department into line with the government's Construction Playbook and the Transforming Infrastructure Performance Roadmap to 2030.
Interested parties must register for the event by no later than noon on Friday, 10 June.