Consultants dismayed as award date slips to three-and-a-half years late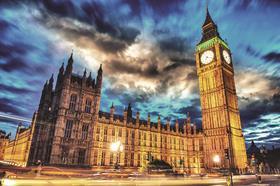 Consultants have expressed dismay at the latest delay to the government's flagship £2.9bn consultancy framework, which now won't be awarded until the end of this year, some three-and-a-half years late.
Building revealed last Thursday that the government's buying arm, the Crown Commercial Service (CCS), had put back the procurement timetable for its Project Management and Full Design Team Services framework once again.
The CCS had said it would publish the OJEU last month, but Building now understands it intends to issue a revised prior information notice (PIN) in the coming weeks, ahead of publication of the OJEU in July.
The framework was originally intended to go live when its previous iteration expired in June 2013, but has been delayed several times.
The framework was taken over by CCS in November 2014 after its procurement partner UK SBS cancelled the previous process amid a storm of criticism that saw then-failed bidder Turner & Townsend challenge the framework in the High Court. It has been hit by further delays since then.
Commenting on the latest delay, one consultant, who declined to be named, said it was "not confidence inspiring," adding: "I struggle to understand what they can be doing that is taking so long".
Another consultant commented: "They're trying to be all things to all people when they just need to set their stall out".
A Cabinet Office spokesperson said: "It is vital government has the correct agreements in place to support delivery of our construction projects.
"The Project Management and Design Team Services is one such agreement. We are working closely with industry and government to develop this and ensure successful delivery of these important projects."