Four year framework launched by LHC
A host of firms have won places on a major £800m framework for carbon-cutting energy efficiency works as public bodies across the UK gear up to overhaul their energy infrastructure to meet net zero targets.
The four year Energy Efficiency Measures and Associated Works framework, which is open to local authorities, housing associations and other public bodies, consists of a £500m framework for England, a £200m framework for Scotland and a £100m framework for Wales.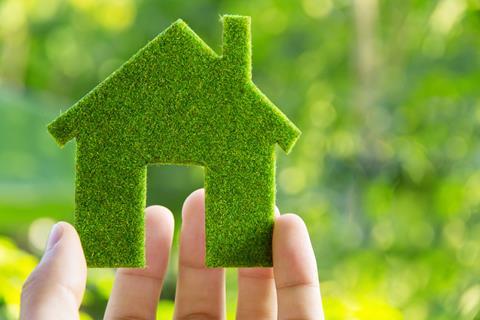 It comes as the government's Green Homes Grant, which was launched in September, offering landlords and homeowners vouchers to cover two-thirds of the cost of energy efficiency improvements up to a maximum of £10,000 per household.
The frameworks, which have around 90 lots between them, have been launched by public sector framework operator LHC in England and by LHC on behalf of the Welsh Procurement Alliance in Wales and the Scottish Procurement Alliance in Scotland.
A spokesperson for LHC said the frameworks would feed into the Green Homes Grant by allowing contracting authorities to claim back some of the cost of the works procured through the frameworks using the government scheme.
Jobs on the frameworks, which went live on Friday, will include rainscreen and cladding construction, installation of internal wall, roof and floor insulation, installation of heat pumps, repair and retrofit works.
Engie Regeneration, Kensa Contracting, Ameresco, The Casey Group and Everwarm are among the firms to have been awarded places on all three frameworks.
Last month, LHC launched three construction frameworks for England, Scotland and Wales worth a combined £1.6bn.
And in September it put consultants on notice for a £500m framework for multi-disciplinary consultancy services in London and the south east of England.
LHC said the six-year framework, which will be launched via a contract notice in February, would be followed by a similar framework for the rest of the UK at some point next year.
The Green Homes Grant is intended to help people save on gas and electricity bills and cut carbon emissions, as well as creating thousands of green jobs. But only 1,200 installers have signed up to the scheme, leaving thousands of households at risk of being unable to access the grants which will be available until March.