£50m turnover West Sussex contractor had more than 200 employees
West Sussex-based Astins is believed to have gone under yesterday with the firm's 200 staff being handed redundancy notices.
In its results for the year to 31 December 2018, the firm posted a pre-tax profit of just over £1m on turnover of £51m. It employed 209 people.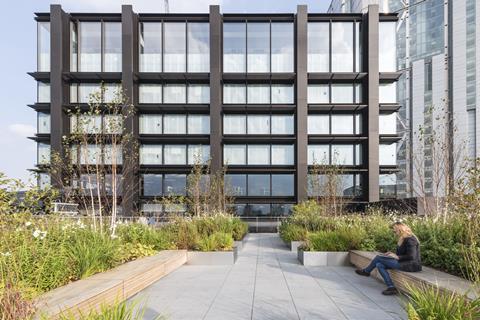 Staff have been taking to LinkedIn to look for jobs and express their shock at the collapse of the firm which set up in 1996.
One former employee said: "So today on 3 February 2020 myself and all my colleagues at Astins dry-lining have been made redundant suddenly.
"I would like to request if anyone is looking to hire please get in contact. I am more than happy to talk about my experiences and what I can bring to your business."
Another added: "To say this is one of the saddest days of my life is an understatement. I have worked for Astins Ltd for over 12 years and the fact it has had to come to an end breaks my heart."
And another said: "It's a sad day that the journey has ended. I hope all my wonderful colleagues find employment swiftly and paths will no doubt cross in the future."
The firm is currently working on several high-profile jobs including Canary Wharf's Wood Wharf project in east London.
It also worked on the recently completed Fosters-designed Principal Place tower (pictured) built by Multiplex.
In its accounts for 2018, which were signed off in July last year, the firm said "there were some pressures on margins across all sectors and elements of work, reflecting potential uncertainty in the market in the years ahead".
Calls to Astins' head office in Crawley went unanswered this morning.