Contractor Durkan has won £62m worth of residential schemes in and around London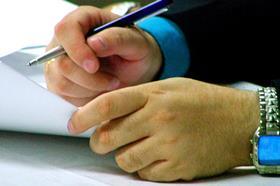 The six contracts are in Hillingdon, Lambeth, Ealing, Greenwich and Croydon.
The schemes, some of which are mixed use, will provide over 280 new dwellings, including live work units.
Durkan is part of the £137m turnover Durkan Group.
The largest of the projects is in Croydon where the £20 million development of 98 residential apartments over 13 storeys includes 39 affordable homes.
The other schemes are:
Hiltons Wharf in Greenwich - a residential-led mixed use development at Deptford Creek;
the Royal Military Academy in Greenwich for Durkan Estates, part of the Durkan Group;
four new blocks of apartments in Union Road in Lambeth, on behalf of Notting Hill Housing Group;
Golf Links Estate in Ealing, which involves the demolition of existing blocks to provide 60 homes comprising 26 terraced houses and a single block of 34 apartments; and
Cowley Mill in Hillingdon, which is a £4.7m scheme to redevelop the site of a former car showroom.
Daren Nathan, Durkan's development director, said: "We pride ourselves on the quality and sense of community we bring to our work, whether this be refurbishment or new-build, social or private housing.
"The portfolio of projects we are announcing now will deliver imaginative and well-constructed new homes and commercial space across the South and West of London contributing strongly to London's need for high quality, well-constructed housing".