John Biggs says appointment of Bishopsgate opponent Jules Pipe to City Hall post will kibosh development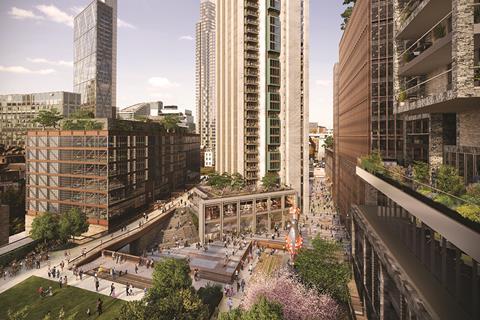 The mayor of Tower Hamlets has said he wants his London neighbour Jules Pipe to "kill off" the planned Bishopsgate Goodsyard redevelopment.
Pipe is stepping down as mayor of Hackney to become London's new deputy mayor for planning under Sadiq Khan.
Pipe has been a persistent critic of the 1,356-home scheme, backers of which were told at the end of last year that the two councils on whose land the development is supposed to be built – Tower Hamlets and Hackney – would have refused it planning were the decision still their's to make.
Tower Hamlets' mayor John Biggs (pictured) has been a lower-profile critic of the development which is being planned by joint venture developers Hammerson and Ballymore.
But this week he broke cover to express hopes that Pipe's new role will kick the current plans into touch once and for all.
Speaking about Pipe's appointment, Biggs said: "This is excellent news, not least because I'm sure that one of his first acts will be to kill off the oversized and unwanted Bishopsgate development which is currently awaiting a decision.
"As Jules himself has said this development is totally wrong for the area and should either be rejected outright or sent back to the boroughs for a final decision."
Previous London mayor Boris Johnson called the scheme in last September and been expected to give a decision before he left his post in May.
But it is Khan who will have the final decision on the Goodsyard planning application which was paused by the developer after the GLA recommended refusal in Johnson's last days as mayor.
Architects working on the scheme in the Shoreditch area of east London include PLP and Buckley Gray Yeoman.
In a statement, the developers said: "We remain committed to regenerating this site, which has been derelict for over 50 years and we look forward to working with the new mayor of London, Sadiq Khan and the new GLA administration including Jules Pipe and [housing deputy mayor] James Murray to discuss amendments to the Goodsyard proposals."