Consultant poaches three leading figures as global account leaders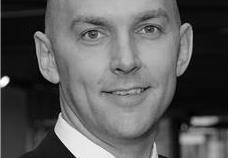 EC Harris has poached three leading figures from rival consultants to become global partners at the firm.
Stephen Norris (pictured) joins from Ernst & Young to become global account leader for property and asset management.
He ran Ernst & Young's corporate real estate advisory team, after 13 years at Cushman and Wakefield.
Mike Nugent joins from KPMG – where he was head of water – to become a global account leader in EC Harris' water and utilities sectors.
Finally Paul Webber joins from Jacobs Engineering to become a global account leader in the power and energy sectors.
Webber was previously director of operations at Jacobs and will be based in EC Harris' Edinburgh office.
Graham Kean, global head of client solutions at EC Harris, said: "Stephen, Mike and Paul are great additions to our team. They are experts in their respective industry sectors and bring a huge amount of knowledge and experience with them that will be of great benefit to our clients across the globe."