Site preparation on hold until funding deal is finalised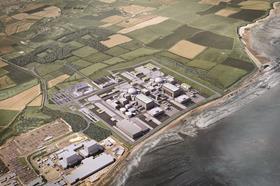 EDF Energy has paused site preparation work at Hinkley Point C until a funding deal for the nuclear power station's £16bn construction programme is completed.
EDF said it had invested significantly in a series of preparatory activities at the Somerset site, including site preparations and roadworks, but that "a substantial increase in spending levels" was required before the next phase of work on site and in the associated developments could begin.
It added work would restart "as soon as the final investment decision has been made".
The final investment decision has been repeatedly delayed. It was originally expected as early as 2011, but EDF said in February this year it might only be possible in a matter of months and that it was still finalisng talks with Chinese financial backers.
EDF Energy said that work to ensure the project's readiness will continue, including project planning, engineering design and commercial supply chain activities.