Opponents of south London scheme wanted more homes for social rent
The Court of Appeal has upheld a decision by Southwark council to grant planning for a £2bn redevelopment of the Elephant & Castle shopping centre.
A campaign was launched in opposition to plans by developer Delancey to flatten and redevelop the south London landmark, completed in the 1960s, and build nearly 1,000 new homes.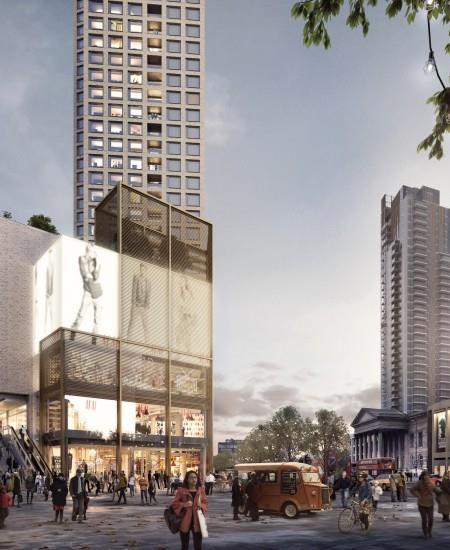 The proposals include 979 build-to-rent homes, with 330 of these classed as affordable.
'Up the Elephant' campaigners wanted more homes for social rent on the development plus a better deal for traders displaced by the proposed scheme.
In 2019, the High Court upheld the council's approval of the plans, designed by Allies and Morrison, with the Court of Appeal now ratifying that decision.
Developer Delancey first submitted plans in 2016 but they were rejected as they only included 33 homes for social rent.
A Delancey spokesperson said: "We have always sought to put the community at the heart of the process and are continuing to engage proactively.
"As a result, we have proposed a number of improvements to the proposals in consultation with the local community since the original consent."
Keltbray has been on site since last autumn carrying out demolition work of the shopping centre ahead of main contractor Multiplex moving onto the job later this year.
Phase 2, which involves building a new town centre and upgrading the tube station, is scheduled to open in 2025 while the third phase will involve building a new London College of Communication that is due to open in 2030. The first phase which includes more than 300 new homes and retail has already been completed.
Meanwhile, a new natural stone and water landscape (pictured) has been unveiled at Lendlease's ongoing revamp of the area in Elephant & Castle called Elephant Park.
Gillespies spearheaded the design of Elephant Springs, in collaboration with artist Mel Chantrey of The Fountain Workshop, who previously designed the waterscape for the Diana, Princess of Wales, memorial playground.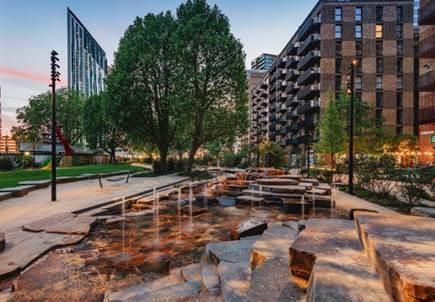 It features rocky mounds over two metres high, covering an area of 420sq m and is constructed entirely from 600 colourful porphyry stone slabs, sourced from a quarry in the Albiano region of Italy. The initiative also includes pumps, cascading water channels and motion activated water jets.