Gavin Dunn to take over from outgoing boss John Hooper next year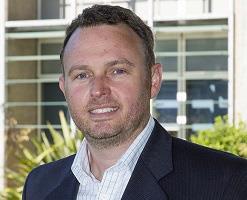 Engineering body the Chartered Association of Building Engineers has appointed a new chief executive.
Gavin Dunn will take over from outgoing boss John Hooper, who is retiring next April.
The group was set up more than 90 years ago, with its members specialising in the fields of design, construction, evaluation and maintenance of buildings.
Dunn said: "I believe that Cabe is uniquely placed to play a significant role in creating a better built environment, as it remains interdisciplinary and fundamentally technical in its focus on the built environment."
Dunn is currently an executive director at BRE.