Firm cites cost of new operations and impact of housebuilding wing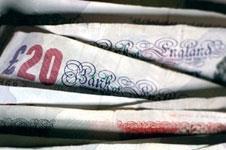 Full year profit at Northern construction firm Esh Group dropped by some 64% to £2.1m in 2011, according to results published this week.
The results for the year ending 31 December 2011, showed operating profit down from £5.9m the previous year, but turnover marginally up at £170m compared with £169m the previous year.
Cash balances were also up at "over £31m" compared with over £28m at the end of 2010.
Esh blamed the absorption of investment costs related to new operations in Yorkshire and Cumbria and continued squeezed margins for the drop in profit.
It said the fortunes of housebuilding arm Dunelm Homes continued to impact on overall group profit, even though it had beaten 2011 sales targets.
Chief executive Brian Manning insisted the firm remained in a strong position despite the weak housing market.
He said Esh had reduced its overheads by £1.2 million in the first six months of 2012 but conceded that the group's pipeline remained a concern.
"Although we're ahead of plan for 2012, the lack of visibility of forward workload is a real problem; it's very difficult to project beyond six to eight months," he said.
"We'll keep working hard and exploring all means to move the business forward.
"In the main we are happy that we are doing all we can and we're very proud and pleased that our people are responding to the challenges."