Two contracts up for grabs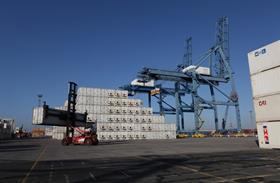 Firms have until the end of the month to put their hats into the ring for a brace of deals being let by the Port of Tilbury London on the Essex coast.
The work involves building new port facilities to increase capacity at the site next door to the former Tilbury Power Station.
Two contract notices worth a total of £90m are up for grabs with the largest worth £65m and covering all land-based works. The second is a £25m deal covering marine works.
Likely bidders include Bam Nuttall, Van Oord and VolkerFitzpatrick.
The works will also include a new rail head, the construction of road and rail links to existing networks and extra port facility building works.
The port has been told to expect a decision next February from the Planning Inspectorate on its proposals.