Construction Products Association survey reveals drop in demand abroad, but UK sales continue to rise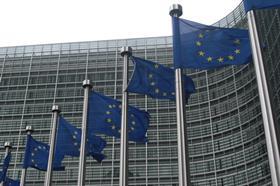 Economic uncertainty in the Eurozone has led to a fall in exports by construction products firms, but sales in the UK continued to grow strongly in the third quarter of the year.
The Construction Products Association's quarterly State of Trade Survey, which measures the balance of positive responses against negative, revealed a balance of 27% of heavy side products firms reported a fall in exports compared with the same period last year, while light side firms reported that exports were flat.
Both heavy and light side firms identified economic conditions in the Eurozone as the key factor influencing export volumes.
But in the UK sales grew, with 78% of heavy side firms and 50% of light side firms reporting that sales rose during the third quarter, compared with Q2.
Over 70% of firms reported that they anticipated further rises in sales over the coming year
But 61% of heavy side firms and 20% of light side firms reported that costs rose in Q3 and many more anticipated they would rise over the next year.
Noble Francis, economics director at the Construction Products Association, said the results "highlighted the strength of the UK economy".
He added: "Furthermore, as recovery in the construction industry has become more broad-based - across private housing, commercial and infrastructure sectors - growth in construction products has become more sustainable and manufacturers are optimistic going forward.
"Rising sales in the coming years are anticipated by 72% of heavy side product manufacturers and 90% of light side product manufacturers."