The 136-year-old consultant Currie & Brown has been sold to Middle East-based Dar Group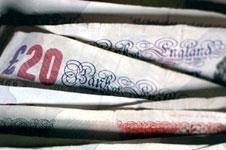 Currie & Brown staff were told today about the acquisition, which will see the 136-year-old UK brand retained.
Building understands the UK consultant has been seeking a sale for the past few years and that a number of UK consultants – including McBains Cooper and Capita Symonds – held informal discussions with the firm about a possible takeover, but none pursued this.
Dar Group – which was founded in Beirut in 1956 – employs 13,000 people around the world and offers a range of design and project management services.
Currie & Brown is Dar Group's third UK acquisition, after London-based IPA Energy + Water Economics and Penspen Group.
Talal Shair, Dar Group chairman and chief executive, said Currie & Brown's cost management and project management expertise would complement the firm's wider design and engineering offering.
He said the brand would be retained and all of Currie & Brown's senior management would be kept on following the acquisition.
Shair said: "There are significant synergies and we envisage that as part of our group Currie & Brown will grow its operations in both existing and new markets."
"We value the team very highly. We shall appoint representatives of Dar to the board of Currie & Brown, but it will be business as usual for the staff and for existing clients."
Euan McEwan, Currie & Brown chief executive, said the sale would provide "a secure future for Currie & Brown and promises exciting new growth opportunities".
Currie & Brown sold its Australian consultancy arm to Amec in 2010, in a deal worth £20m.
Turnover and staff numbers dropped a third in Currie & Brown's last reported financial year to 30 September 2010, partly due to the sale of its Australian division.
Turnover dropped a third from £72.7m in 2009 to £48m, while staff numbers also fell a third from 903 to 645. But pre-tax profit rose five-fold from £903,000 in 2009 to £4.4m.
Dar's presence is focused in the Middle East, Africa and Asia, but the company also has offices in the UK and Turkey.
The company also has subsidiaries in the UK, France, Austria, South Africa and the USA following previous takeovers.
Currie & Brown offers a range of asset managing consultancy services, including quantity surveying, project management and building surveying and has offices in the UK, the USA, Mexico, France, Jersey, India, Japan, Taiwan and several countries in the Middle East.