Growing number of major names have now pulled out of French property show
EY has become the latest major name to pull out of Mipim, while a Sheffield property group says it will run a series of events for those put off travelling to the property show in France because of worries about coronavirus.
The Big Four accountant said it had made a "difficult decision" to pull out of next month's show and added: "As longstanding supporters of this flagship event, the EY decision was not made without serious deliberation. Yet the precautionary measures that will ensure the safety and wellbeing of EY people remain our primary concern."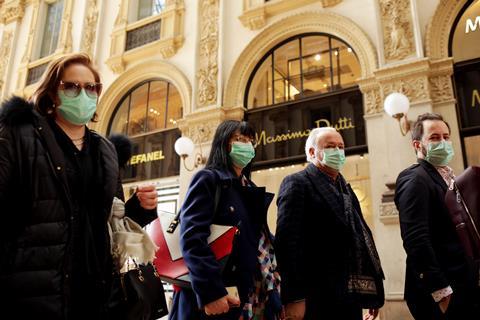 The firm is the latest on a growing list of major companies to pull the plug on the event. Other casualties to have backed out include Knight Frank, Savills and PGIM Real Estate. Cushman & Wakefield, developer Landsec and architect HOK have also said thet will not be going.
Mipim is due to take place the week after next in Cannes, an hour's drive away from Italy which has been at the centre of the European outbreak of the virus.
More than 400 cases and 17 deaths have been recorded in the country with the outbreak centred on the northern Lombardy region. Italy has quarantined 11 towns.
Meanwhile, the Sheffield Property Association (SPA) has said it will run a Mipim alternative at the same time as the property show in Cannes.
SPA, which supports Sheffield council at the show every year, is planning an alternative events programme that week.
While the programme is still being decided the association, which has more than 80 members including British Land, Kier and ISG, has said people will be able to attend and participate in the events either in person or virtually.
SPA said: "There is an increasing need to connect in this world but also an increasing need to consider the implications of travel. We are remaking plans for mid-March."
Building understands planning for the alternative event began several weeks ago when the possibility of Mipim being called off emerged – but the organisation only decided to reveal its plans on Wednesday night as the first withdrawals from Cannes became public.
SPA, one of three property associations in the UK and the only one not in London, has said it will attend both Mipim and the Sheffield events unless the former is cancelled.
This week, Mipim organiser Reed MIDEM said the event was still going ahead and yesterday New London Architecture, the organiser of the centrepiece London Stand, said it still planned to attend.
Last year, Mipim was attended by nearly 27,000 visitors with 6,204 delegates going from the UK – the second highest number after France.