New year sees raft of new faces at firms
Faithful & Gould has brought in an offsite construction heavyweight to lead its MMC team as several firms bring in new faces to their teams this month.
Stephen Wightman was appointed regional director earlier this month and is now in charge of the firm's MMC business as its UK lead.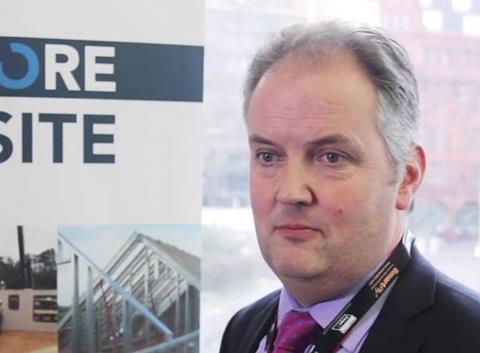 He joins from specialist modular contractor Reds10 where he was managing director until last autumn.
Wightman (pictured) spent 18 months at the London-based firm after joining from Urban Splash, where he was managing director of the developer's modular business. Wightman arrived at Urban Splash from materials firm SIG which sold its loss-making offsite business to Urban Splash three years ago for £1.
He has spent the majority of his career at Caledonian Modular where he was for nearly 19 years, ending up as chief operating officer.
Faithful & Gould is working on an MMC aparthotel in Canary Wharf and a modular affordable housing development in Worksop, Nottinghamshire, for Bassetlaw district council.
Meanwhile, RLB has beefed up its infrastructure business, adding Michelle Hayhurst, who joined earlier this month from Turner & Townsend, where she spent five years, and will lead on procurement in the firm's infrastructure team.
And Simon Pledger will lead on project management at the division, having joined from US giant Bechtel just before Christmas.