Architecture review to examine case for government role in promoting design quality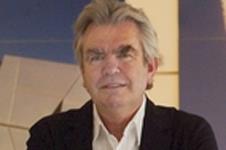 Sir Terry Farrell is seeking the input of construction firms on how the government should promote good design as part of his government backed review.
The Farrell review was launched in March this year by architecture minister Ed Vaizey.
Now the panel, which also includes architects Jim Eyre, Sunand Prasad and Alison Brooks, is seeking input on four key areas.
The areas the review panel are looking at are:
The role for government in promoting design quality in architecture and the built environment
The economic benefits of architecture and design, and how to maximise the UK's growth potential
How to ensure cultural heritage is maintained while encouraging new architecture.
The best way to promote education, outreach and skills
Sir Terry Farrell said the review was address "important questions".
He said: "What is the role of government in promoting design quality? Should we have a formal architecture policy? How can we capitalise on UK expertise in architecture as an export industry? How can we ensure the built environment professions are accessible?
"It is these questions, and many others besides, where the Review Panel needs to understand as many different perspectives as possible."
Architecture minister Ed Vaizey added: "Hearing from a wide cross section of people across the sector will help Sir Terry Farrell and in turn the Department for Culture Media and Sport look at the future of policy in this area, and we need the whole industry to come forward with their views."