Spanish giant Ferrovial says Enterprise will be integrated into its UK business Amey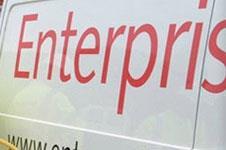 Spanish giant Ferrovial has bought housing maintenance and utility contractor Enterprise from investment group 3i for £385m.
Ferrovial said the deal, announced this morning, will see Enterprise integrated into Ferrovial's UK business Amey, helping the firm "accelerate its entrance into utilities services and enhance its positioning in environmental services".
The acquisition of £1.1bn turnover Enterprise, which has 9,600 staff, will almost double the size of Amey, creating a company with around 20,600 people, with a turnover of £2.3bn.
Íñigo Meirás, Ferrovial chief executive, said: "This acquisition fits with our strategic objective of profitable growth through selective acquisitions and it enables us to expand our Services business," said "The deal will strengthen the operations currently conducted via Amey."
Santiago Olivares, Ferrovial Services chief executive, said: "The acquisition of Enterprise will create value through synergies derived from integrating it into Amey. The deal strengthens our position in markets with growth potential.
"In terms of client types, range of services and geographical footprint, the two companies are highly complementary and offer great potential to share resources.
"The newly combined company will have the capability to offer our clients added value integrated services in an efficient way."
Ferrovial Services will appoint Mel Ewell, current Amey chief executive, cheif executive of the newly combined company once the transaction is completed.
Ewell said: "This acquisition will be pivotal for the UK marketplace, creating a business with the breadth and depth of service to respond to today's market dynamics. Public and regulated clients are seeking radical reform in the shape of more efficient services which don't compromise on quality or the service to the public.
"Our leading asset management and consulting capability, paired with Enterprise's additional range of services, will ensure that the combined company can deliver a truly transformational service."
Enterprise's joint venture with Mouchel is not included in the acquisition.
Mouchel announced this morning that it had acquired Enterprise's 50% shareholding in the EnterpriseMouchel joint venture.
Mouchel said the joint venture would continue to operate as a fully incorporated company, with no change to contract teams and employees would continue to be employed by EnterpriseMouchel.
Mouchel said the name and branding would remain unchanged but will be reviewed in due course and any changes will be communicated at that time.