Consultant makes senior hire to push growth in commercial property sector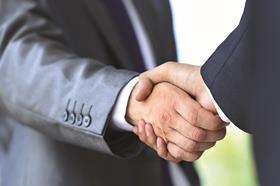 Faithful+Gould has appointed Russell Fraser as regional director for its London and South East building surveying department.
Fraser joins the firm from surveyor P H Warr and has experience on big projects including Acton Gardens Regeneration and The Deptford Project with developer U+I.
Commenting on the appointment of Fraser, F+G's regional managing director for London and the South East, Steve Hateley, said: "Our building surveying team is growing and a large part of that growth is within the commercial property market.
"Russell's relationship with managing agents and landlords, combined with his direct involvement with public and private sector developers, will allow him to further strengthen our expertise in the commercial property sector".
The firm's London office is currently working on high-profile projects including Harwell Innovation and Science Park, the £80m Hoola PRS scheme and the new library building for Royal Holloway university.