Consultant picks Colin Bird, former head of Singapore office, to head business in Thailand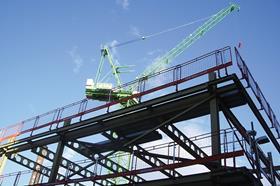 Faithful + Gould has opened an office in Thailand, its sixth in the Asia Pacific region.
The Thailand office will be led by director Colin Bird, who transfers from the firm's Singapore office.
The consultant's other offices in the region are in China, Hong Kong, India and Malaysia.
The firm has also won a 6,000m2 villa estate renovation project in the Thai province of Phuket.