Full contract notice to be published next month
An alliance of 23 northern housing associations has put firms on notice for a £4bn framework for the construction of offsite homes.
The Offsite Homes Alliance (OSHA) has started sounding out interested firms for the deal ahead of launching a full procurement process on 15 November.
The framework does not yet have a duration but is set to be split into three lots for modular construction.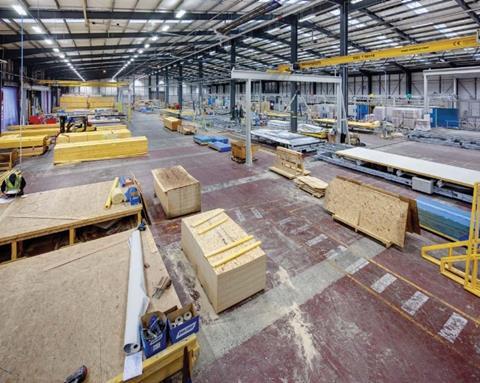 The first is for the production of three-dimensional units in controlled factory conditions ranging from full apartments to bathroom units.
The second is for two-dimensional components including floors, walls and roof structures, ranging from basic frames to panels fully fitted with windows, insulation and cladding.
The third lot is for smaller non-structural elements that can be installed in kitchens, bathrooms, plant rooms and other types of rooms.
Launched in January this year, the OSHA has a target of building at least 10,000 homes across the north by 2023.
Supported by Homes England and the Greater Manchester Combined Authority, the group's providers include Great Places, Gentoo, Trafford Housing Trust, Riverside, Jigsaw, Your Housing Group and The Guinness Partnership.
It also has 186 supply chain partners registered on its purchasing system and 35 off-site technologies currently under evaluation.