Man who delivered Olympics says risk of reputational damage is deterrent to working on such schemes
Contractors and designers will be wary about taking up roles on the £4bn restoration of parliament because of the potential for reputational damage, according to the man responsible for delivering the 2012 Olympic Games.
Sir John Armitt, who was chair of the Olympic Delivery Authority, told Building he expects construction companies to have the same caution about taking on the job as they initially had toward the Olympics.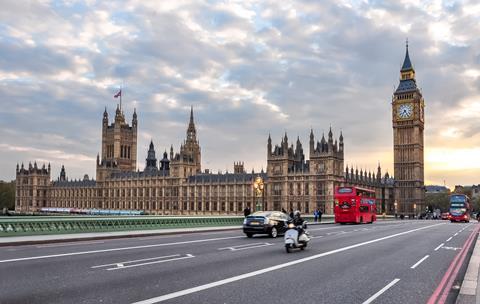 "At the beginning […] work was plentiful, so they didn't want to get involved with the Olympics because they didn't want the reputational damage of getting it wrong or being late," he said.
"Nobody is going to want to be the contractor or the designer who's going to be called out, in the protection of parliamentary debate, for having got something wrong."
Armitt said while firms would usually jump at the chance to be involved in a high-profile scheme, concerns about the potential for bad press were understandable on a scheme of this sensitivity.
He said: "This is a World Heritage building, one of the most highly visited and regarded buildings in the country, [and] to be part of being able to restore that will be something that a lot of people will say: 'Yes, I'd love to be involved and it will look good on my CV'."
But he added: "This is a complex building restoration project. A lot will depend on the form of contract, because there will be contractors who will say: 'I don't want to go anywhere near it if it's too fierce a form of contract'."
Armitt, now chair of the National Infrastructure Commission, said he would not be surprised if the Palace of Westminster restoration became a more difficult job than preparing London for the Olympics.
"We used to say that the beauty of the Olympics was that there was a fixed completion date. If you took the Olympics as an analogy, what was the most important value? It was time. Time was more important than cost, so if it was going to cost us a bit more in order to be absolutely sure we delivered on time, then we accepted we had to spend some more money."
Consultants working on the scheme include architect BDP and US firm CH2M which is carrying out project and cost management.
The second reading of the legislation needed before restoration work can start was passed in the House of Commons this week.