South-west London housing provider eyes 30-home development designed by former Rogers Stirk Harbour duo
A 26m² modular home set to be the first put into production by Legal & General's new off-site construction factory in Leeds has been unveiled.
The LaunchPod was designed for Richmond Housing Partnership (RHP) by former Rogers Stirk Harbour & Partners staffers William Wimshurst and Leonardo Pelleriti's Wimshurst Pelleriti practice.
Legal & General (L&G) is targeting the delivery of 3,500 "flatpack" homes a year from its factory and this month appointed former Rolls Royce business development director Rosie Toogood to lead its modular housing operations.
RHP is due to show off a prototype of the one-bedroomed homes at its headquarters next month but this week gave visitors to a housing industry conference a sneak virtual-reality preview.
It is understood to be in discussions with Richmond Council over a 30-home development featuring the pods, which are targeted at people who do not qualify for social housing but cannot afford full-market rates to either buy or rent a home.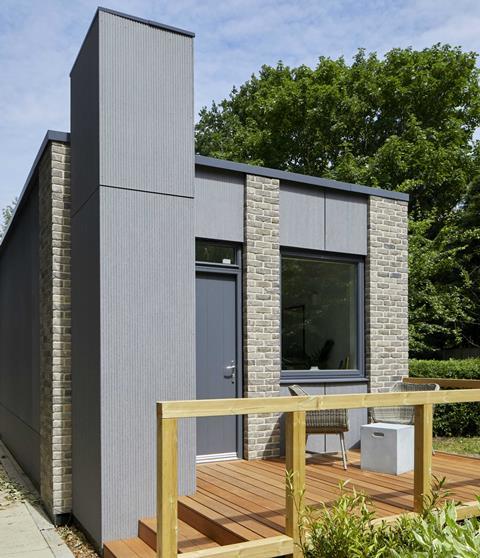 Wimshurst said RHP had been "adamant" that space-saving gimmicks such as fold-down beds should have no place in the modular housing units' designs.
"Their aim throughout was to provide high quality accommodation that did not compromise on quality or the feeling of space," he said.
RSHP – where Wimshurst worked until 2013 and Pelleriti worked until 2015 – has been responsible for a selection of flatpack homes in recent years, including a 24-home development at Lewisham, in south-east London, and a 36-home development for the YMCA in Mitcham, south-west London.
Last month L&G created two new roles as part of its efforts to ramp up is modular housebuilding operation with the firm hiring a construction manager and a modular integration director.