Contractor reports strong results and brace of contract wins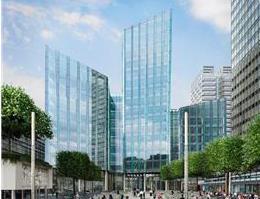 Contractor 8build has unveiled record results for its financial year ending 31 May 2012, with a rise in both turnover and pre-tax profit.
Turnover grew to £50.1m from £47.9m the previous year, while pre-tax profit rose to £550,000 from £500,000.
The strong results came as the firm landed two large rennovation contracts in the space of a month.
The first deal is a £2.94m contract for the Chartered Institution of Water and Environmental Management to redevelop its Victroian-era headquarters in Clerkenwell, London.
The second, for an undisclosed sum, is to renovate 37 flats of expatriate accommodation for the Bank of China in Canary Wharf, London.
Other major contracts on the firm's order book include the fit-out of Debenhams' head office in the West End of London (pictured) and the fit-out of the Mary Rose Museum in Portsmouth.
8build specialises in fit-out and small contracting schemes in both the UK and Singapore.
The firm said it achieved strong financial results by "rigorously controlling costs and diversifying into new sectors".
Last month 8build won a London Mayor Dragon Award for its commitment to social responsibility and community engagement, for its 'Giving Back' scheme.
The Giving Back scheme has supported 113 charities and a series of education, economic regeneration and social inclusion schemes over the course of the last six and a half years.