Firm's half year profit is ahead of expectations
A buoyant fit out market has seen Morgan Sindall perform ahead of expectations once again, posting pre-tax profit of £56.9m in its half-year results today.
That is up 4% on the £54.8m recorded for the six months to 30 June 2021 and has the group predicting full-year results "slightly ahead of expectations".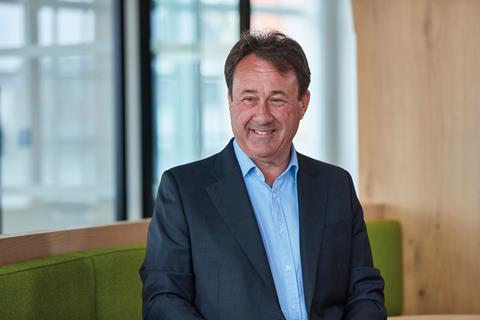 The firm last year revised its profit forecast upwards four times on the back of success in the fit-out market, and the division was the star of the show once again, with revenue growing 20% to £457m.
Fit out's profit was up 10% to £21.2m at a margin of 4.6%, while revenue across the firm as a whole stood at £1.7bn - up 9%.
Chief executive John Morgan said fit out was benefiting from City firms spending money on refreshing their offices post pandemic and predicted the market to be "pretty strong for a bit going forward".
Other divisions at Morgan Sindall have been meeting their targets, with its construction and infrastructure business improving its operating margin to 3.2% and its £24.1m operating profit up 7% on 2021, despite slightly lower revenue.
>> Also read: Morgan Sindall faces £50m bill as ministers look to widen cladding pledge
>> John Morgan: 'Don't expect me to go any time soon'
The group's regeneration divisions performed well, with Partnership Housing increasing its operating profit by 15% to £13.9m on revenue of £284m.
Urban Regeneration delivered a slightly reduced operating profit of £7.3m – down from £8.7m – dented by a £7m provision for historic liabilities arising from the Building Safety Act.
Morgan said inflation remained the firm's biggest concern, although in the first half of the year it successfully offset cost increases through contractual protection, operational efficiencies, flexible sourcing and house sales price inflation.
"We are pre-ordering most of our materials on a rolling 12-month basis," said Morgan.
"We also have a very strong supply chain family that we set up about 20 years ago, where some of our supply chain may have access to some of our pre-order materials and the group buys discounts that the group can get".
Morgan said good payment practices were key to ensuring a strong supply chain in the long term.
In the first six months of 2022, Morgan Sindall's construction and infrastructure division took an average 26 days to pay invoices, with 99% paid within 60 days.