Kier, Costain and Balfour Beatty among those invited to bid for station works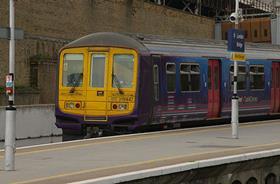 Five main contractors have been asked to bid to design and build Crossrail's 13 western stations.
Contractors Kier, Costain, Vinci, Balfour Beatty and Skanska have all been invited to submit bids to build or improve the stations on the route between Acton and Maidenhead.
Jorge Mendonca, Crossrail programme director, Network Rail, said: "Network Rail is transforming the railway to make Crossrail a success for the passengers who will use the service and the economic future of this region.
"We have developed our designs for the stations on the western section, in order to provide better services for users and provide access to the communities served by the Crossrail route."
The job will entail building new station buildings at Acton Main Line, Southall, West Ealing and Hayes and Harlington and a major renovation at Ealing Broadway. Other stations will receive a mix of platform extensions, new lifts, new platforms and fresh signage.
There will also be a site compound built behind Maidenhead station for six sidings and staff accommodation.