Trade body to bring its standards into line with quality monitoring scheme TrustMark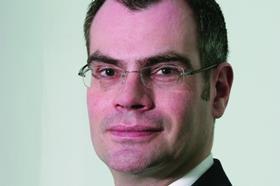 The Federation of Master Builders will increase its membership fees to pay for additional inspections of firms as part of a plan to align its standards with industry quality body TrustMark.
FMB chief executive Brian Berry told Building that aligning FMB and TrustMark membership criteria was part of the FMB's efforts to "champion excellence".
The decision was taken by the FMB board late last month.
The exact effect it will have on membership fees is currently unclear because TrustMark, whose standards are endorsed by the government, is currently going through a process of reviewing its standards, due to complete later this year.
But Berry said: "We will need to reflect the costs of extra inspections and the administrative costs of regulation."
Currently FMB members are inspected when joining but there is no requirement to renew this inspection, while TrustMark inspects firms every three years.
He added there would be a transition period for current members to move to the new certification standards.
The current cost of FMB membership is £472.80 after the first year but members can also be TrustMark certified for an additional £40.