Tony Kettle and Colin Bone sue architect at Edinburgh Employment Tribunal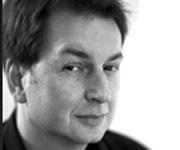 Two of the most prominent former staff at troubled architect RMJM are suing the company for unfair dismissal and unpaid wages.
The firm's former star designer in Edinburgh, Tony Kettle, and his right hand man Colin Bone, are pursuing claims at Edinburgh Employment Tribunal against RMJM Scotland Ltd, it emerged this week.
Kettle, formerly RMJM's international design principal, and Bone, the ex-managing principal of the firm's European studio, both left the architect
in April. This followed a string of other departures since the beginning of the year and previous failures to pay staff on time.
A spokesman for the tribunal told Building on Tuesday that the two had earlier lodged a further "whistleblowing" claim against RMJM but said this had now been withdrawn.
The parties met last Friday at the tribunal as part of a "case management discussion" about the legal claims.
Kettle, who joined RMJM in 1989, is well known for projects including the award-winning Falkirk Wheel, a rotating boat lift which opened a decade ago, and the Gazprom Tower in St Petersburg, the firm's tallest proposed building.
Bone is understood to have been with the firm since 2007.
It also emerged this week that RMJM Group Ltd is pursuing legal action against two other former senior staff - Paul Stallan and Alistair Brand - in Scotland's supreme civil court, the Court of Session, also based in Edinburgh.
The firm is being represented by solicitor Gillespie Macandrew but it is not known what the basis for the action is.
Close colleagues Brand and Stallan both worked at RMJM's Glasgow office. Stallan, who ran his own "Paul Stallan at RMJM Studio" division quit in January, two days after the firm sacked Brand, the firm's managing principal for Scotland.
Stallan, who joined RMJM in 1995, won the Royal Scottish Academy Gold Medal for Architecture, as well as RIBA and Royal Incorporation of Architects in Scotland design awards for RMJM buildings.
RMJM, Kettle, Bone and Stallan were all unavailable for comment. Brand was uncontactable.