Former international prop joins Scottish consultant as building surveyor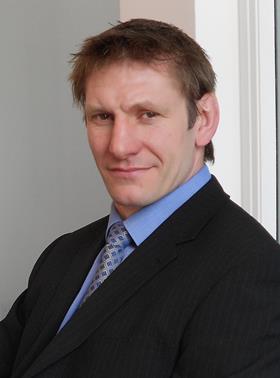 Retired rugby international Gavin Kerr has joined Scottish property consultants CKD Galbraith as a building surveyor.
Kerr, who was capped for Scotland 50 times before retiring with a neck injury in 2010, studied for a four-year degree through the College of Estate Management during the latter stages of his career.
The 36-year-old has recently passed his Assessment of Professional Competence and is now a qualified chartered surveyor and a member of the Royal Institution of Chartered Surveyors.
Martin Cassels, partner at Galbraith's building surveying division said Kerr's rugby background demonstrated he was a great team player and would be a valuable asset to the firm.
"With his background in commercial buildings of all types, both at Jones Lang LaSalle and Savills, and being from the Borders, Gavin is ideally placed to build on the knowledge and experience and will fit in well to our team," he said.
Kerr said he had always been interested in property and had bought and sold houses during his rugby-playing days.
"Throughout my career I've been lucky enough to follow both of my passions – rugby and commercial property," he said.
"I love surveying as it's not an office-bound job, I get to meet people and be out and about on site."
Kerr previously worked with Savills in Edinburgh having moved back to Scotland from Jones Lang LaSalle in Manchester.