Pair left collapsed business last November
Former Styles & Wood directors Tony Lenehan and Phil Lanigan have been awarded more than £180,000 in compensation between them after winning an employment tribunal against their former employer.
Lenehan (pictured) was chief executive at the time he left last November, while Lanigan, 56, who went at the same time, was the collapsed fit-out contractor's chief finance officer.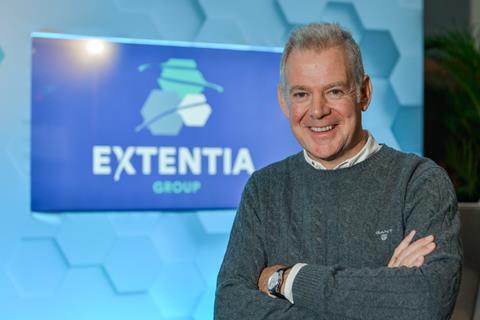 The pair began legal proceedings for unfair dismissal against Styles & Wood's parent Extentia Group and an employment tribunal ruling has now awarded them more than £90,000 each.
Lenehan, 60, was awarded £92,744 while Lanigan was handed £94,319. Extentia has been contacted for comment.
Styles & Wood sank into administration four months ago and a report by administrator EY showed that it had more than £30m pumped into it last year as shareholders fought to keep the stricken company afloat.
The company collapsed at the end of February with the loss of more than 200 jobs, ending 35 years of trading.
It was taken private in 2017, rebranding the following year to become part of the enlarged Extentia Group whose 11 businesses include FM specialist, Concourse, furniture supplier Ralph Capper and engineering consultant GDM.