Company says Dave Smith takes over from departed Andy Steele with immediate effect
Former Wates chief operating officer Dave Smith has made a shock return to frontline leadership after becoming the interim chief executive of Osborne following the sudden departure of Andy Steele.
Steele, who became the chairman of Build UK only in September, has gone after eight years in the top role.
The 57-year-old began his career at Osborne in 1985 as a QS before leaving to take in stints at Morgan Sindall and Connaught, leaving the industry in 2005 to head up a law firm based in Exeter, eventually returning to Osborne in 2013.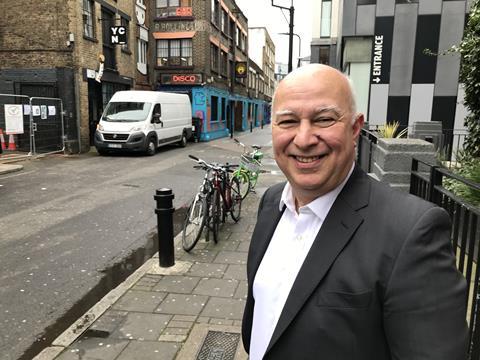 But this morning Osborne said Steele has now left and been replaced by Smith, who only joined as a non-executive at the business last month, with the 61-year-old taking over as interim boss with immediate effect.
Last month, Steele told Building that Osborne had sold its infrastructure business to a private equity group in order to concentrate on its development, property maintenance and offsite construction work instead, promising: "We want to become a specialist rather than a generalist."
Osborne chairman Andrew Osborne said: "[Dave] brings a wealth of experience leading award-winning corporate responsibility and sustainability programmes. The last two years have been extremely challenging but the sale of our infrastructure business has significantly strengthened our balance sheet. This places us in a very robust financial position as the economy recovers from the pandemic."
The sale of infrastructure earlier this year saw 300 people leave the group and, according to its latest accounts, had a turnover of £270m in the 18 months to September last year.
In the period, the wider Osborne group racked up a £13.8m pre-tax loss from a £4.5m profit in the year March 2019. Turnover during the 18-month period was £551m compared to £380m in the year to March 2019.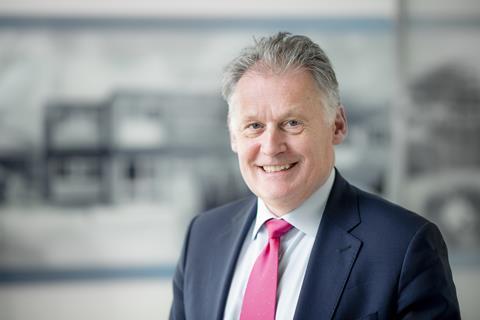 Smith spent more than three decades at Wates before leaving five years ago to spend 18 months at McLaren. He left to join Balfour Beatty as its managing director for its construction business in the south of England but went after a year in October 2019 and at the time said he was looking to step back from day-to-day leadership roles and concentrate on non-executive work. He is currently a non-executive at Kent contractor Claritas where he will remain as an adviser.
Steele took up his role at Build UK from Keltbray's executive chairman Brendan Kerr. The role is supposed to last two years and it was not immediately clear whether Steele would stay in post as Building went to press.