Revenue at renamed Tetra Tech stays flat
Tetra Tech trebled profit last year on revenue which remained flat, the listed consultant formerly known as WYG said in accounts filed this month at Companies House.
The previous year it had racked up a near £3m bill in restructuring costs following its deal to buy WYG more than three years ago.
The US firm took the Leeds-based firm private in July 2019 with WYG dropping its historic marque at the end of 2020 and replacing it with that of its new owner.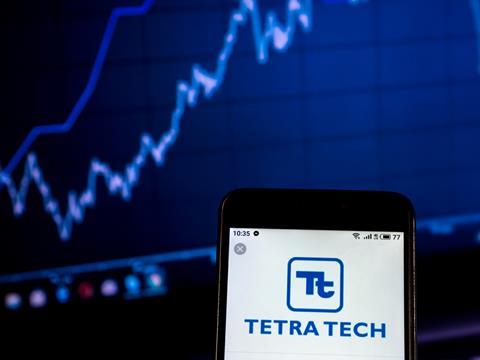 Tetra Tech's deal for WYG saw it pay £39m in cash for the business, take on a debt of £8m – which it paid off in the final quarter of 2019 – and spend an additional £7.5m on the cost of buying the firm such as legal fees which brought the total amount spent to more than £54m.
Accounts filed at Companies House show that Tetra Tech Ltd, which includes the environment, transport and planning business, management services division and a separate planning arm, posted an operating profit of £10.8m in the year to October 2021 from £3.6m in the 18 months to September 2020. Revenue was £85m from £127.6m last time.
Meanwhile, Bernard Conroy has left another Tetra Tech-owned business with the former Hoare Lea staffer joining Ramboll as its building services lead within its science division.
Tetra Tech, which was set up in 1966 and has been listed on the US Nasdaq exchange for over 30 years, bought Hoare Lea last summer for an undisclosed sum.
But in its latest report and accounts the firm said it splashed out $151.7m (£125m) on four acquisitions last year – including the Hoare Lea deal. It said Tetra Tech's group turnover had improved 7% to $3.2bn (£2.6bn) with profit up 16% to $279m (£231m).