Architect opens office in San Francisco and doubles Shanghai team as economy picks up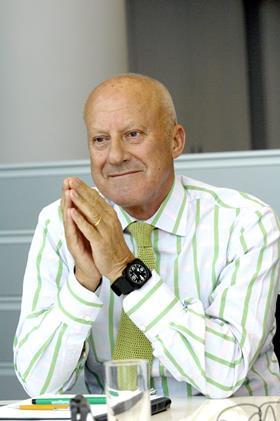 Foster & Partners announced it will be taking on staff this year as it publishes what Norman Foster called "a very encouraging set of financial results".
The Shanghai team is set to double and a new office is opening in San Francisco to support the practice's newest project, two mixed-use towers around the city's Transbay Terminal.
The interiors and project management teams have also expanded.
The practice, which currently has 1,151 staff, is about to file its annual accounts for the year to April 2013 which will show turnover down 5% on the previous year to £153m.
Earnings were also down, from £46m to £37m.
But the practice insisted a "tough" first six months of 2012/13 was followed by a "much stronger" second half and said its order book ended the year on a record high of £290m.
"The current year has seen an improving trading position reflecting an improving global economy," it said in a statement issued ahead of the accounts.
"The wide geographical spread of the practice's projects is a key advantage when it comes to weathering financial uncertainty in different parts of the world."
Foster's has more than 50 projects on site on five continents, including Apple's campus in California, Bloomberg's London headquarters, Citic Bank's headquarters in Hangzhou, China and four high-speed rail stations in Saudi Arabia.
Norman Foster said: "Looking ahead, we are in an excellent position to take full advantage of the upswing in the economy. Our order book is looking very healthy – it now stands at £270m." This meant it was shaping up to break last year's record, he said.
Foster added: "The past year has been one of investment in our people and campus, strengthening our integrated team of architects, engineers and designers. Research and development remained at the core of our work, extending to a study for a 3D-printed lunar habitation.
"The major investments we have made in our facilities include the complete refurbishment of the main studio model shop and the creation of a state-of-the-art film unit. Our achievements as a practice are wholly dependent on the talented and dedicated individuals in our team, who have worked harder than ever to maintain and exceed the standards of excellence that the practice demands."